Camp Tamok is a wilderness centre located just outside the centre of Tromso, in the beautiful Tamok valley. Even though it's location is only a 75 minute drive from the city, it's in a different and drier climate zone, with inland mountain weather. The dry climate generates many clear nights, meaning the conditions are optimal for Northern Lights observations.
Authentic Northern Norwegian Experiences
During winter Camp Tamok is the starting and ending point for lots of authentic Northern Norwegian activities, like Northern Lights trips and other tours by dog sled, snowmobile and reindeer sled. For most of the activities, you'll be picked up in Tromso and taken on a 75 minute scenic drive to Camp Tamok. After your chosen activity, you'll spend some time at the camp and enjoy a home cooked meal over the fire in the herder's tent before you return to Tromso. You can also spend the night at the camp – maximising your experience to the fullest. If you want to try something different, you could also spend a magical, cool night at Tromso's very own snow hotel.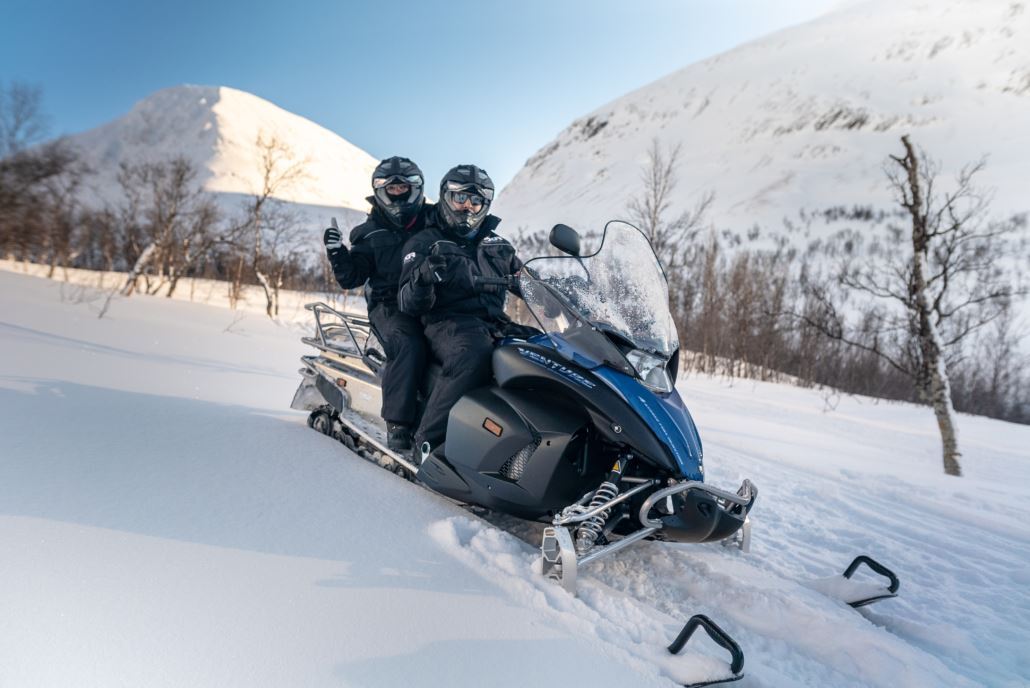 Tromso's Snow Hotel
Also located in Tamok Valley is Tromsø Ice domes – a hotel made completely of snow and ice. The hotel is rebuilt every year for the winter season. Here you will find ice hotel suites, ice cinema, ice restaurant, ice bars and an ice cinema – all adding up to the magical wonderland of your dreams. The different sections of the hotel have a new theme every year, anything from the Northern Lights to local Sami culture, wildlife and local history. The themes are displayed through ice carvings and sculptures and illuminated in different coloured lights.
There are many different guided tours letting you visit the snow hotel during the day and a range of combination tours allow you to combine a trip to the Ice Domes with reindeer sledding, dog sledding or snowshoeing. The visit normally starts with a film viewing at the ice cinema showing how the hotel is built. If you choose to book an overnight stay, you can sleep in your very own bed made of ice. A thermal sleeping bag will help keep you warm through the night and the illuminated ice carvings will help you comfortably drift off to dreamland. This truly is a snowy magical place in the Arctic wilderness and every year is a brand new experience.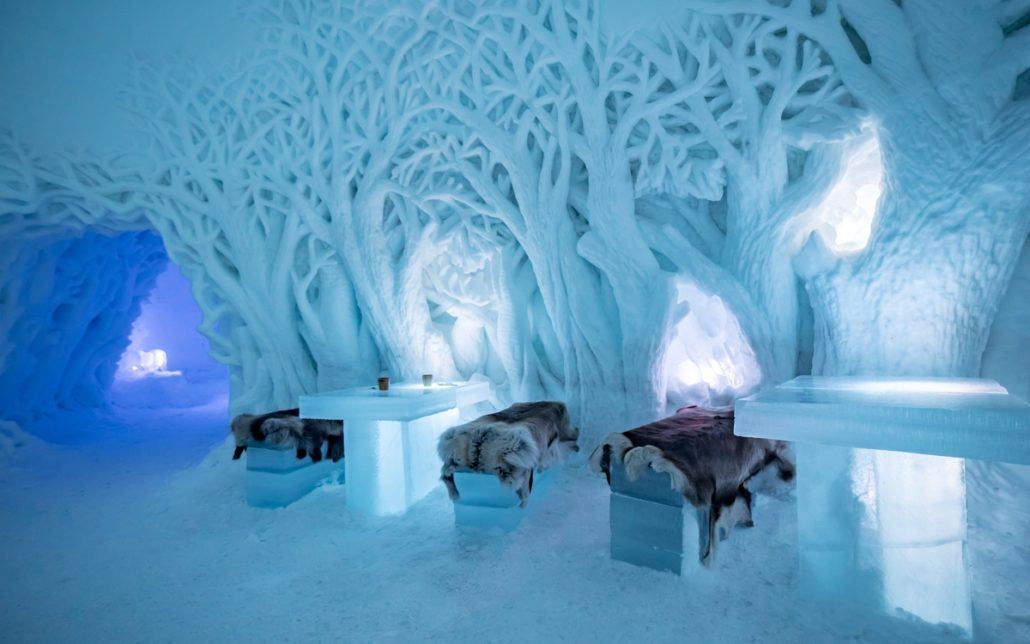 Northern Lights Observations
As mentioned above, Camp Tamok has optimal conditions for aurora borealis observations. (Actually Tromso in general is one of the best places in the world for seeing the Northern Lights.) Camp Tamok lies in an area surrounded by untouched wilderness, covered in darkness away from the bright city lights. The climate in this area offers more stable weather and lots of clear nights. At Camp Tamok you have the freedom to enjoy an arctic evening outdoors while aurora borealis dances in the sky above you. At the camp you will be provided with warm winter clothes and food around the open fire in the reindeer herder's tent. Camp Tamok is a perfect combination of traditional lavus and modern buildings with toilets and indoor plumbing.This allows you to get an authentic experience without sacrificing modern comforts.