Wondering where to spend New Years 2021? Norway – with beautiful nature, massive mountains and impressive fjords – offers the perfect setting for celebrating the new year, whether you want to go all in for a full night of fireworks and dancing or if you want a quiet escape from the world. Below we have put together a few tips that might inspire your next New Years celebration.
Celebrate in the Paris of the North!
If you are looking for a lively New Year's celebration, Tromsø, the "Paris of the North" is a dynamic city with loads of cafes, restaurants, shops and a bustling nightlife. If you are here during New Years you can experience the mountain fireworks taking place at Storsteinen (directly translates to "The big rock"), about 420 m (1,378 feet) above sea level. Fjellheisen, the cable car leading up to the rock, will normally close early this day, but you'll get the best views of the fireworks from the centre of Tromsø anyway!
When ready for a proper arctic meal, Bardus Bistro is constantly updating and refining their menu, offering exquisite meals based on the local ingredients that are in season.
Full Steam also serves traditional meals like cod tongues, their own caviar, herring, smoked whale, stockfish and more. For a relaxing time after a long night of celebrating, check into a comfortable hotel like Scandic Ishavshotel or Scandic Grand, both conveniently located in the heart of the city.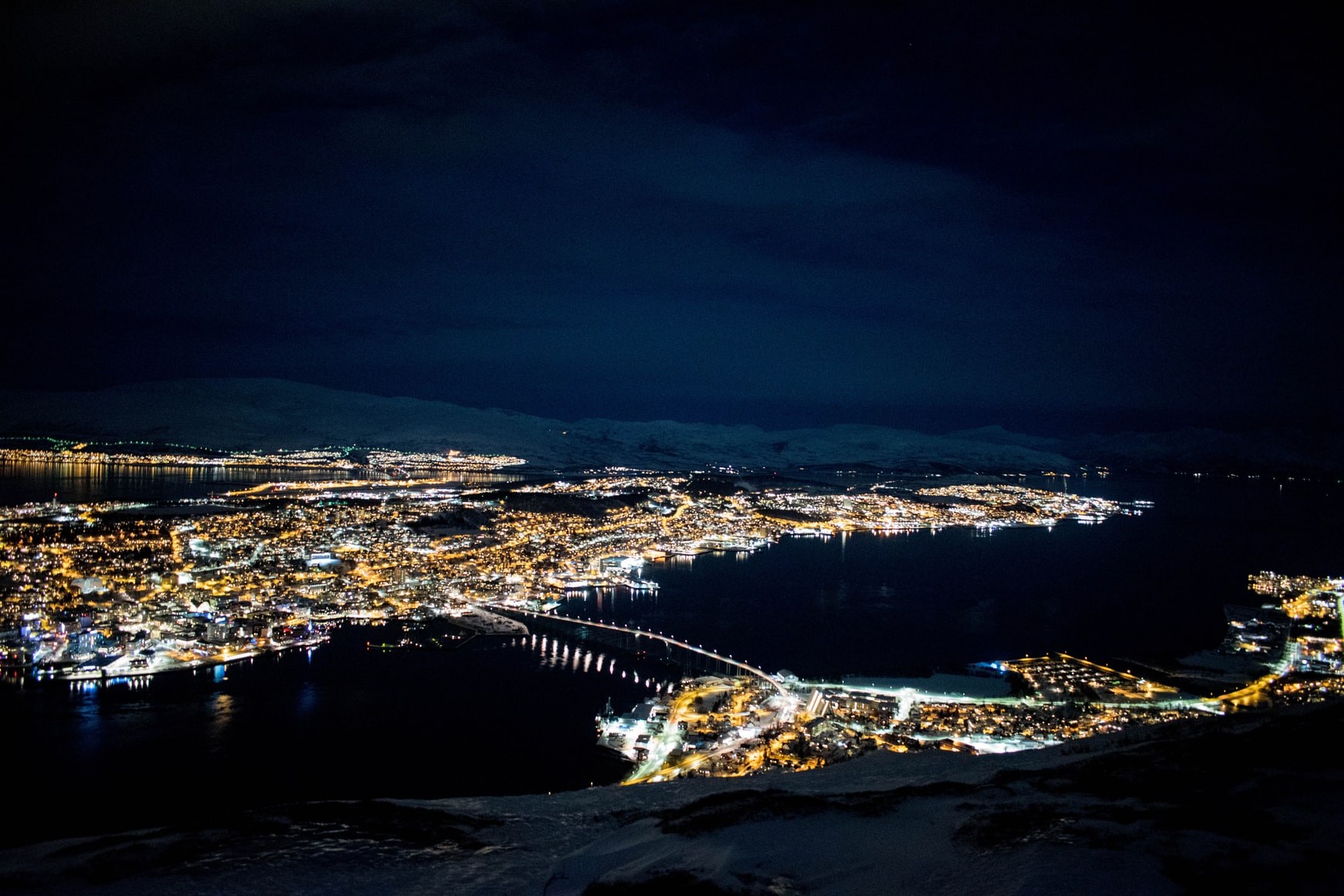 Spend New Years under the Northern Lights
There might not be too many firecrackers and other types of crackling entertainment out in the wilderness, but why not welcome the new year under nature's own fireworks? Even though the arctic capital of Tromsø has a vibrant nightlife and urban qualities, the nature experiences are not far away.
Camp Tamok is Tromsø Ice Domes' very own wilderness centre. During winter time Camp Tamok is the starting point for a lot of different Northern Light tours. The camp is located just around 75 minutes drive from the centre of Tromsø, but it's in a drier climate zone, with inland mountain wheather offering many clear skies to see Aurora Borealis. For an unforgettable New Year's trip, you can for example join a Northern Lights adventure led by a team of huskies. After the dog sledding trip, you'll be served a warm traditional Norwegian meal around the open fire in a reindeer herder's tent. You can also combine a Northern Lights chase with a trip to a private Aurora Camp.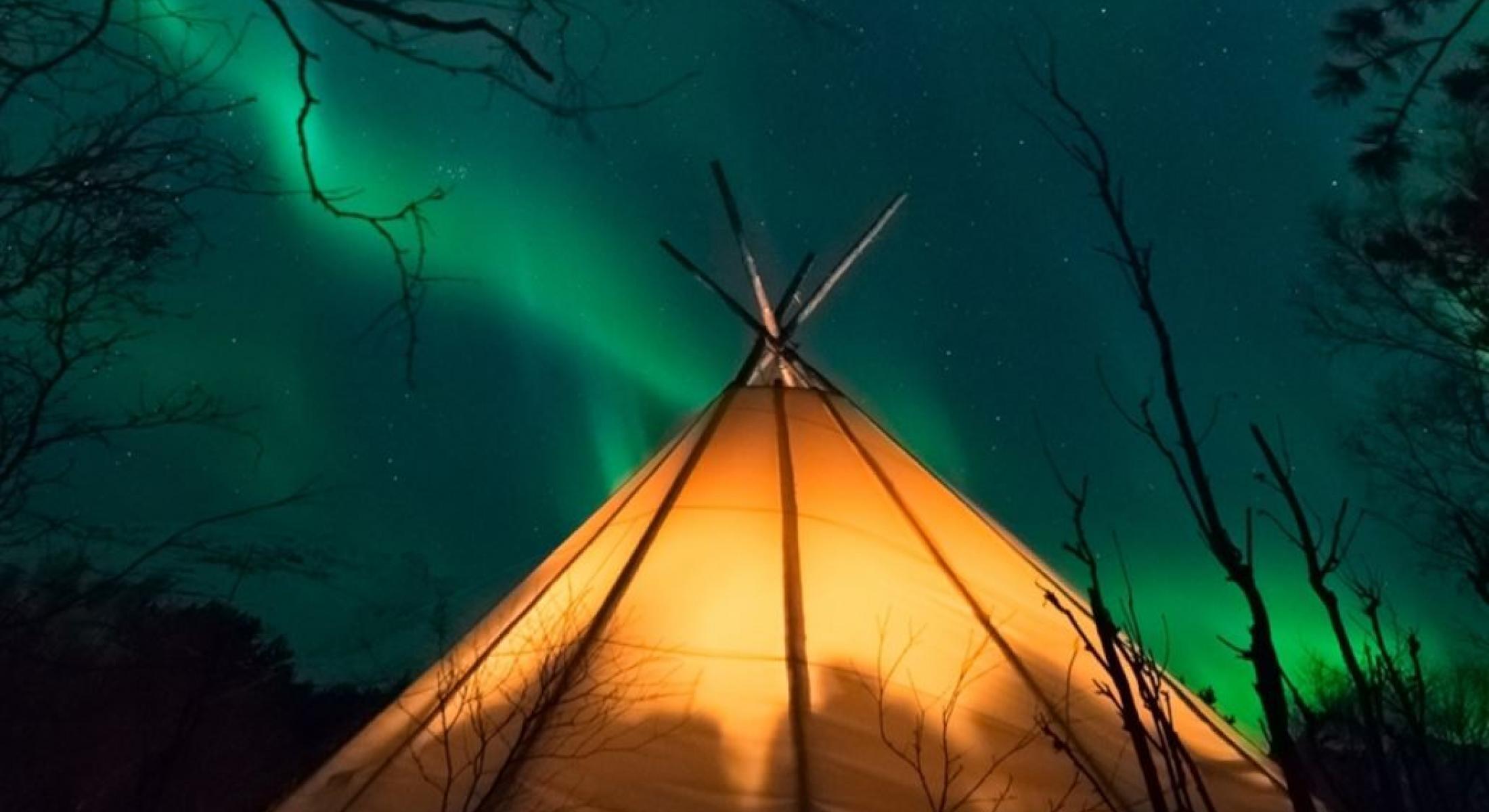 Take it Easy in Romsdalen
Not a fan of fireworks and lots of commotion? That's okay – with endless mountains, fjords and nature experiences Norway offers plenty of opportunities to take it easy away from the festivities. How about renting a cabin in Romsdalen with your friends or family for the New Years weekend? Chill in your pyjamas, enjoy a nice home cooked meal, eat massive amounts of chocolate, play board games and discuss your New Year's resolutions. There are also plenty of winter activities to take part in in Romsdalen. Spend your days hiking and exploring the nature areas, go skiing, airboarding or join an introduction to Randonèe skiing. Cook your lunch on an open fire and enjoy the official Norway trekking snack, the kvikk lunch chocolate bar and oranges. If you do want to catch the fireworks there are plenty of peaks offering spectacular views over Romsdalen.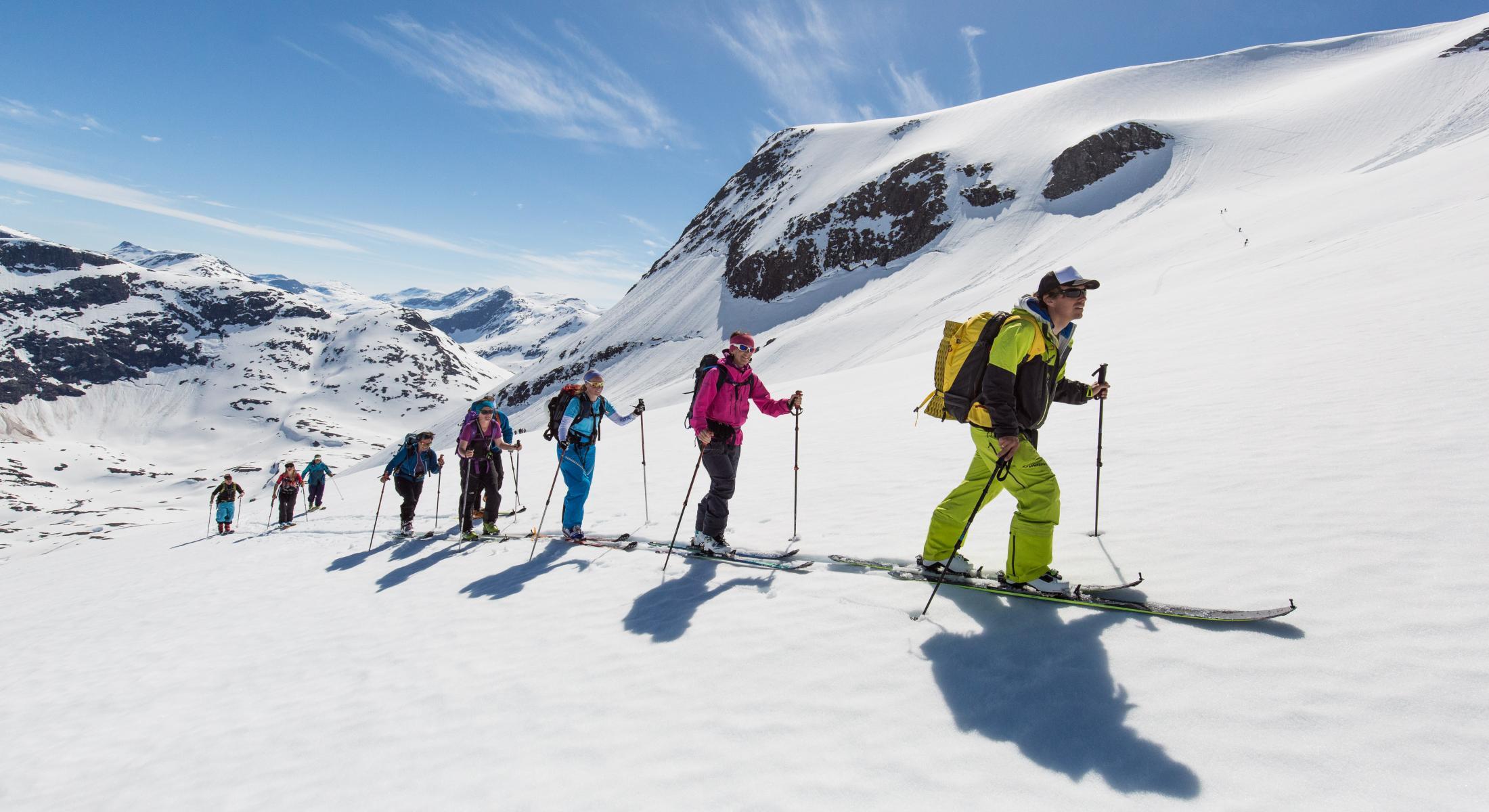 Visit a Magical Winter Wonderland in Kirkenes
Have you ever spent a night in a hotel completely made of snow and ice? Kirkenes Snowhotell give you the opportunity to spend a magical night in a fairytale land with beautiful ice carvings illuminated in different colours. Whether you're looking for a romantic getaway with your partner or want to create memories with your family, this is the perfect setting for a New Year's trip. Wrap yourself in a blanket and enjoy a nice cup of hot chocolate while watching the snow come down on your winter wonderland.
The Snowhotel Restaurant offers a traditional arctic menu with the choice between different 3 course meals. They also have several vegan alternatives and options for children. Enjoy a nice meal in a unique setting out in the wilderness and end the night with a drink from the ice bar.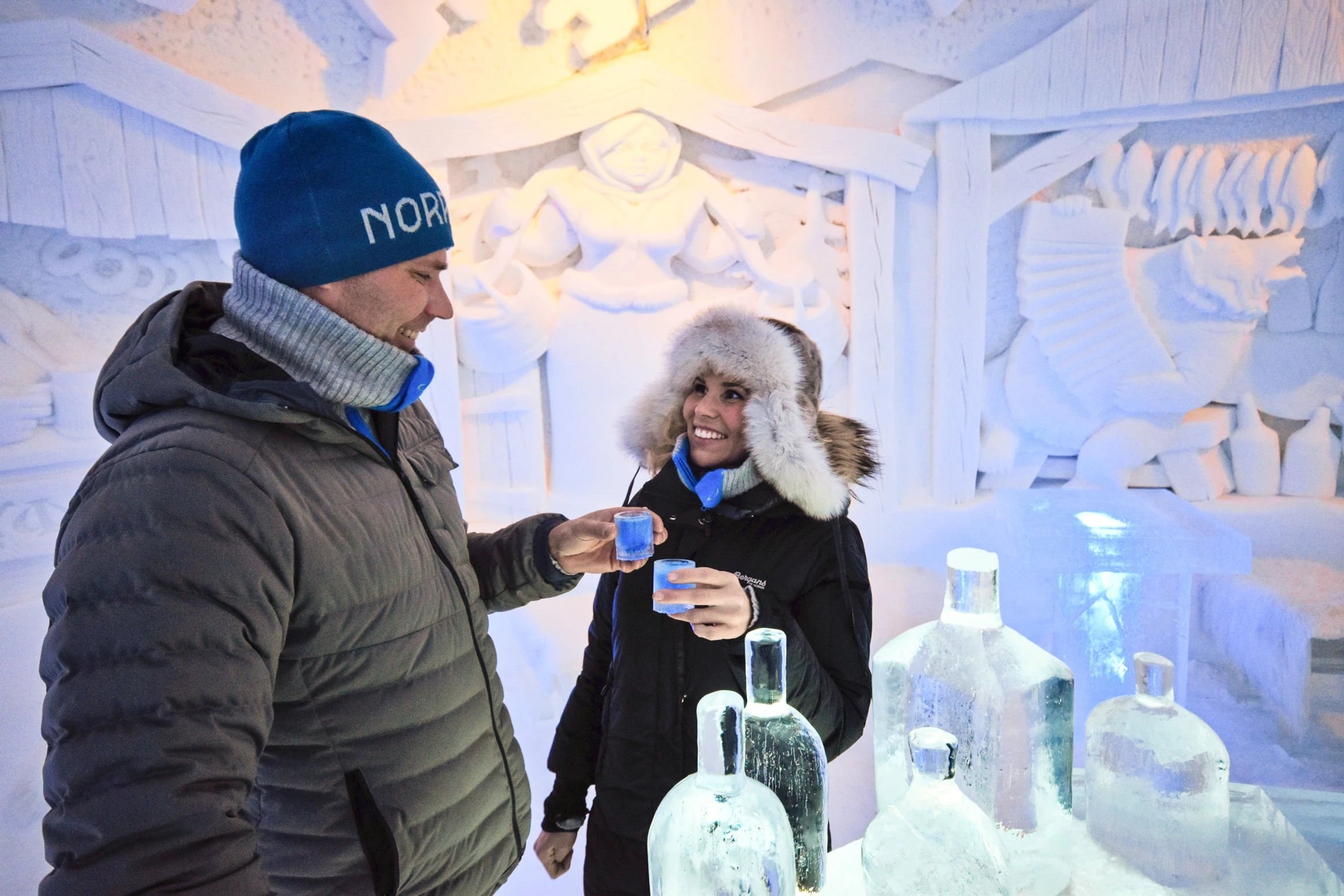 You could also spend a night in one of the Gamme Cabins located in the same place as the snowhotel. These cabins are inspired by the hunting and fishing huts traditionally used by the Sami people. From the outside it may look like a primitive hut, but on the inside you'll find a warm space, complete with a shower and toilet, air conditioning and floor heating.