Steep peaks, rough mountains, blue fjords and exciting adventures. Romsdalen has something in store for any nature lover. How about experiencing the scenic surroundings together with a four-legged companion?
Dog Sledding at the Foot of Trollstigen

Mush your own husky team through a mysterious and magical landscape. Enjoy the wonderful feeling of freedom as the sled glides through the snow surrounded by majestic mountains.
The tour starts at Trollstigen Gjestegård in Isterdalen, where you will meet the huskies and get all the information you need. You do not need any previous experience with dog sledding – the guides will tell you everything you need to know, so you can just relax and trust the dogs.
The guide will be with you throughout the route driving their own sled. After the dog sledding trip is over, you will be served hot cocoa and cinnamon rolls by the fire. This is the perfect time to sit back, relax and enjoy nature.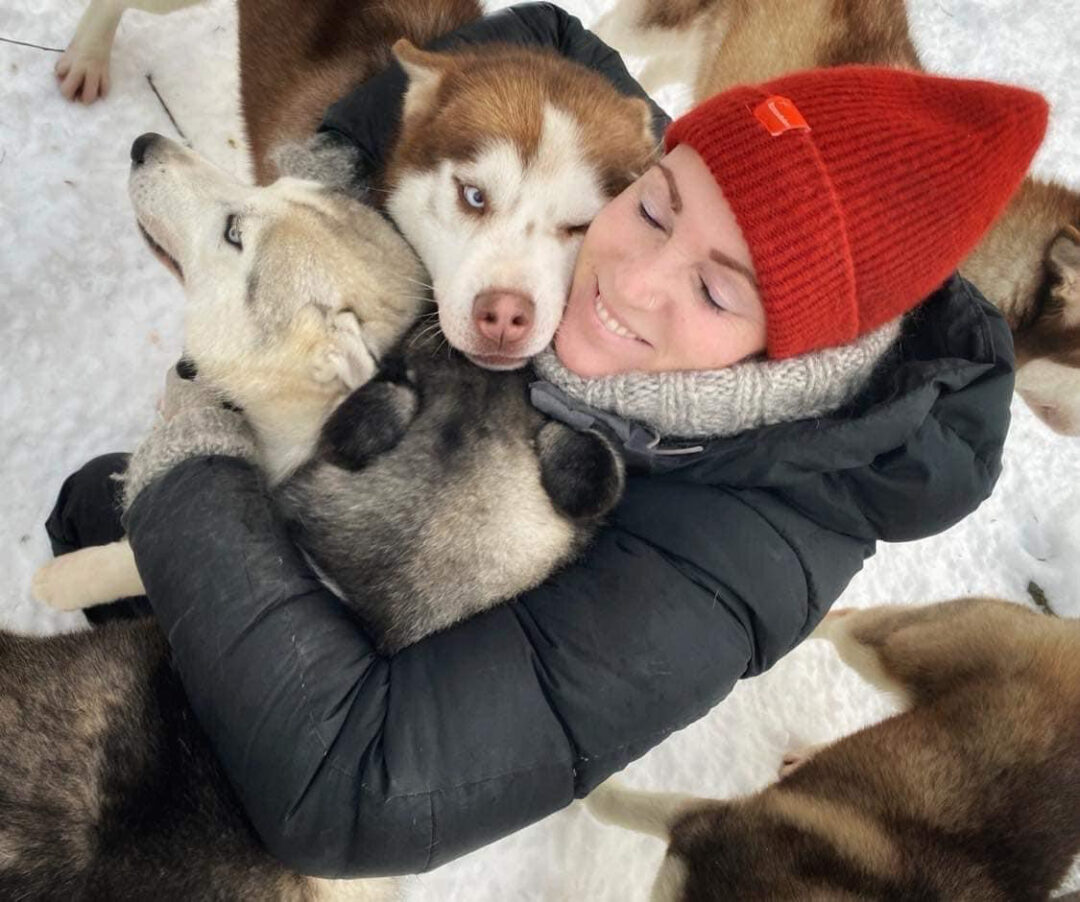 Go on a Guided Hike With a Husky
For a different type of husky adventure, you can bring a Siberian husky on a hike in the beautiful Romsdalen nature. On this tour the dog will be yours for a few hours, so you will really have time to get to know the dog, learn it's personality and bond with it. This is a kind and good mannered dog who loves to hike in the mountain terrain.
The hike starts in the direction of Trollstigen and onto the historical route "Kløvstien". The dogs lead the way to the most spectacular places in the area and the professional guide will give you all the information you need to know. By a small wooden cabin next to Istra River, you will have a break and enjoy a packed lunch. This is an enjoyable and beautiful nature experience accompanied by man's best friend.