Experience the Norwegian scenic and ruthless scenery from your bike. Go on a relaxing bike ride in Lofoten or take a thrilling journey through the "road in the sea". Or battle your way up the top of the national tourist road Trollstigveien
Lofoten
Lofoten – one of the most beautiful places on earth – is a great place for a relaxing bike vacation. Cycle along through flat and easy terrain – on some stretches you'll likely be all alone in the open landscape. Just you, your bike and the dramatic fjord and mountain scenery.

Fiskebøl-Laukvik-Svolvær : 68 km
This scenic route runs along Austvågøya past small villages, mighty mountains and beautiful beaches. Ride through the beautiful landscape while the midnight sun lights up your way.
Henningsvær-Stamsund: 63 km
Cycle over Gimsøybrua while enjoying the view to Bø in Vesterålen. If you cycle around Glimsøy, you will experience a beautiful nature scene, long sandy beaches and minimal traffic. Enjoy the midnight sun on the north side and spend the night by a beautiful white beach at Hov Camping.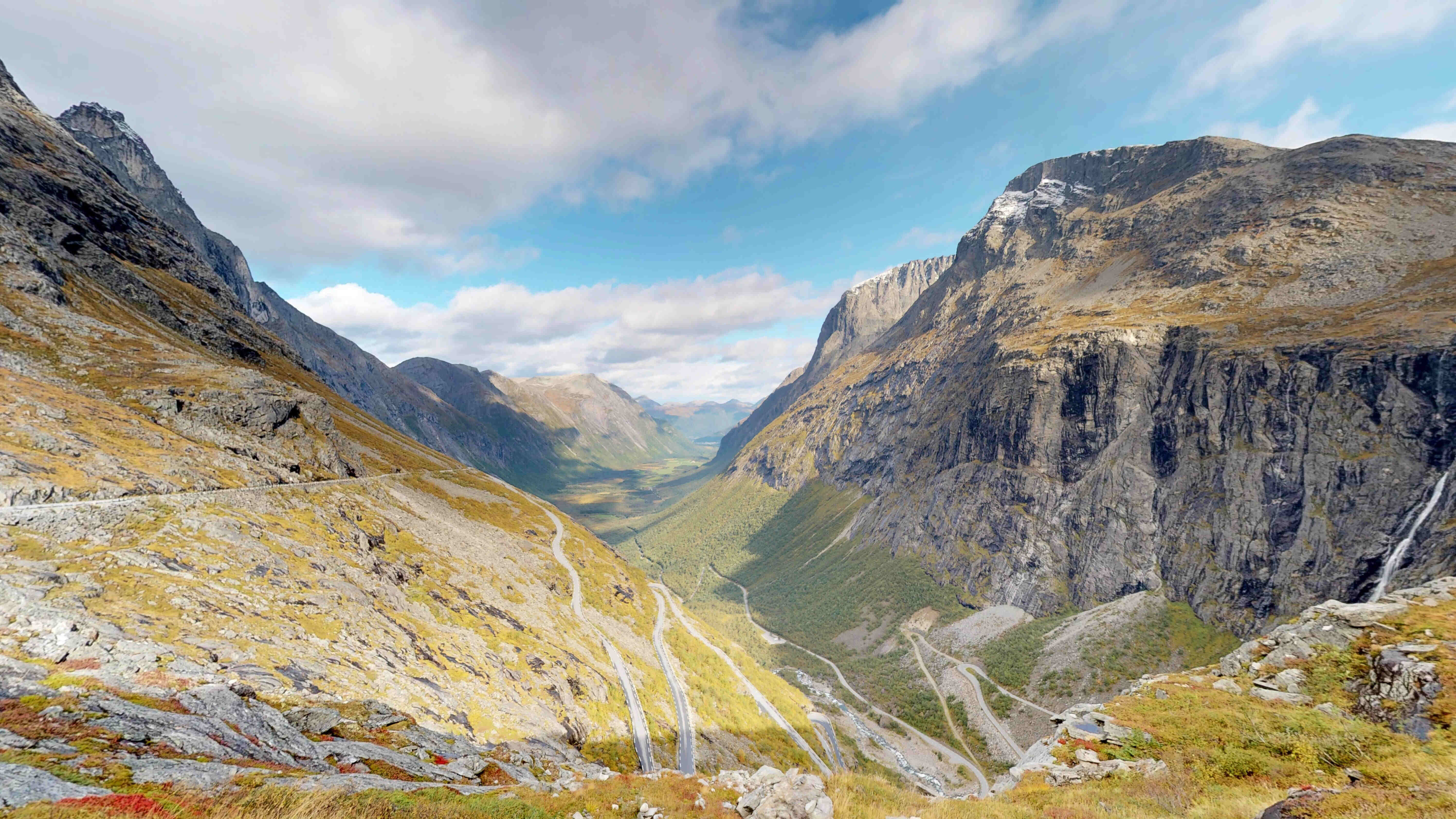 The Trollstigen Road Romsdalen
Feel the heart pump in your chest as you fight your way through 11 sharp hairpin turns. This national tourist road cuts through the rough western Norwegian nature connecting Sunnmøre and Åndalsnes. Surrounded by mighty peaks such as the King, Queen and Bishop and characteristic Stigfossen, this trip offers breathtaking surroundings. From the view plateau Trollstigen you can enjoy dizzying views of the wild surroundings.
Atlanterhavsveien – The Atlantic Road
"The road in the sea" is a national tourist road stretching over islands, reefs and the sea with the help of eight bridges. This route takes you all the way out into the ocean gap on the west coast and gives you the chance to experience magnificent nature and hidden gems. Stop and take a stroll on Svevestien – the 550 meter long steel road hovering over the terrain. Visit Håholmen and have a bite to eat at Restaurant Ytterbrygga. Try windsurfing or kiting on Farstad Beach or go for a scenic walk along the coastal path. Ut.no has previously named this Norway's most beautiful bike ride.