Are you tired of the hustle and bustle of everyday life? The constant cycle of working, picking up kids, eating dinner and binge TV shows until it's time to go to bed? You might just need some new input and inspiration – something to look forward to. It's important to get away once in a while to unwind, relax, reconnect with your friends and create new memories. Whether you are travelling with the girls, the guys, a partner or family there are plenty of opportunities to catch a break on our destinations. Below we have put together a list of tips that hopefully will inspire your next trip.

Nature Escapes for the Active Traveller
Mountains, peaks, fjords, valleys and emerald green rivers. Do we need to say more? Romsdalen is the perfect base for any nature lover looking for an action filled adventure. Whether you want to go rock climbing, try a SUP tour, go mountain hiking, kayaking, or a combined airboarding and snowshoeing trip, you'll find a huge range of activities to explore both in winter and summer time.
The Romsdalen Gondola – the longest skylift in Norway – has made the mountains in this area more easily accessible, allowing you to hike up to a peak and take the gondola down, or the other way around, all while enjoying the spectacular views Romsdalen has to offer.

Unique Getaway with the Girls
A weekend away with the girls doesn't have to be all about shopping, spa treatments and champagne. What about doing something a bit different and explore your adventurous side? Most of us dream of seeing the Northern Lights at least once in our lifetime, and why not let a team of huskies lead the way? Both Kirkenes and Tromsø offer plenty of dog sledding trips to choose from. Chase the Northern Lights by husky in Kirkenes or go for a husky evening trip, in Tromsø and see if you can spot the marvelous light show.
PS: If you are looking for a summer trip, you don't have to wait until winter to go dog sledding. In the summer season, you will go by wheels instead on a Husky Wagon Tour in Kirkenes.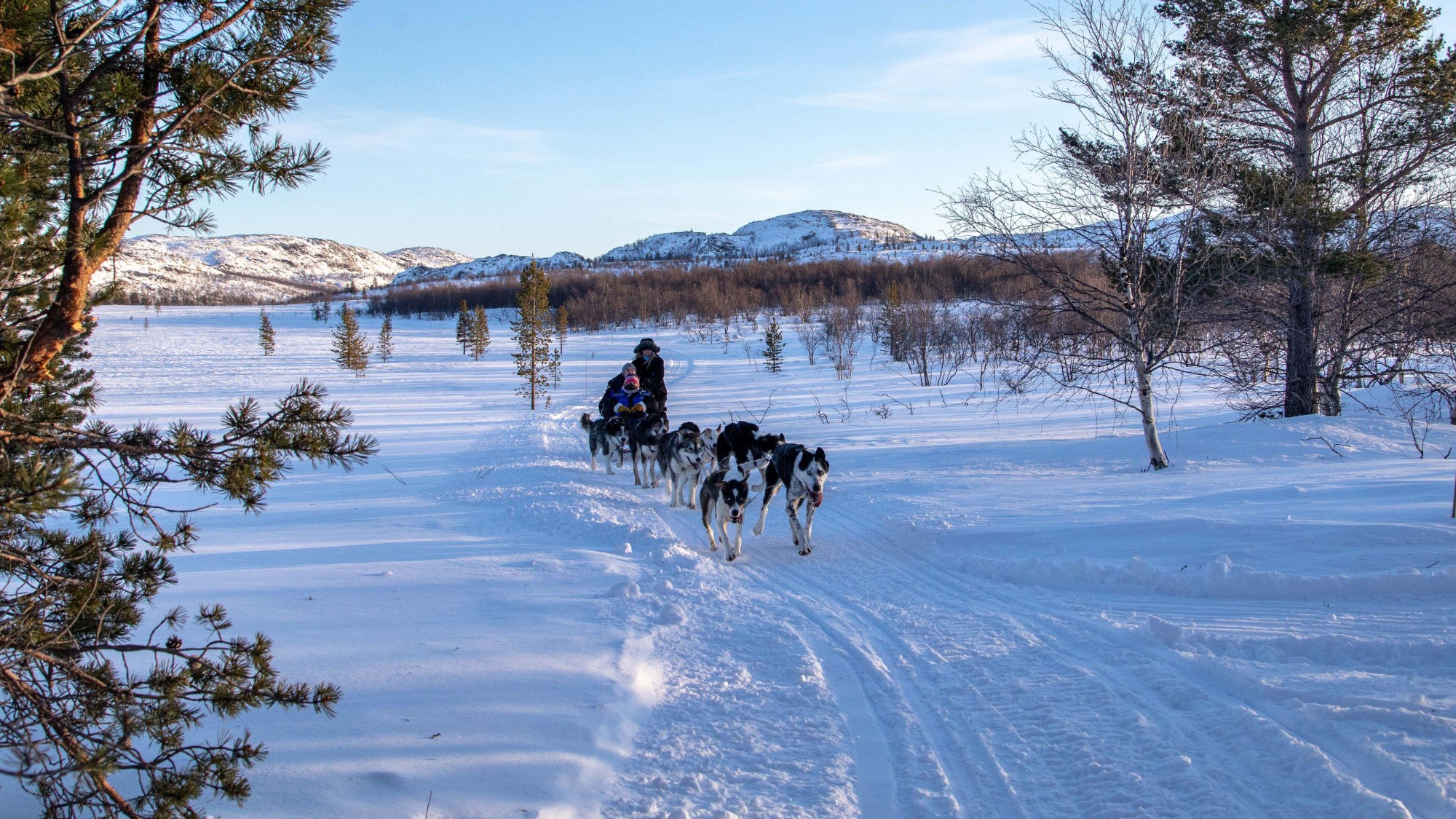 A Deadliest Catch Experience With the Guys

Has it been a long time since the guys got a weekend away? Maybe it's time to find your inner huntsman and go on an adventure out of the ordinary. What could be more satisfying than catching your own dinner in the middle of the Barents Sea? Now you and your friends can do just that. Kirkenes is Norway's "King Crab Capital'' and the king crab season lasts all year. During the winter season you can go out on the fjord ice and pull the beast on land through a hole in the ice. During summer you go out on a RIB boat and help the guides pull the crab pots up from the sea.
The king crab can get up to two meters (about 6,5 feet!) from leg to leg, each leg bigger than a lobster and full of delicious, juicy crab meat. Back on land, you'll get to experience a proper king crab meal in Showhotel Kirkenes' rustic boathouse restaurant. The portions are massive and you can be sure no one will go hungry after a long day out on the sea. Maybe you should already place a bet on who can knock back the most king crab?

A Romantic Escape to the Snow and Ice
Do you dream of spending a night in a winter wonderland, just like the ones in the fairytales? Snowhotel Kirkenes 365 is the first hotel made completely out of snow and ice that keeps open all year round! 14 dreamlike rooms await you, uniquely carved by master ice sculptors from around the world. Upon arrival you'll get a warm thermal sleeping bag and some tips on how to stay warm before you tuck yourself in in your bed made of ice. If the cold gets to be too much you'll have 24/7 access to a warm lounge with restrooms, showers, wardrobe & sauna. During your stay you can take part in a range of arctic activities such as dog sledding, Northern Lights trips, king crab safaris, ski trips as well as pay a visit to the nearby reindeer and husky farm.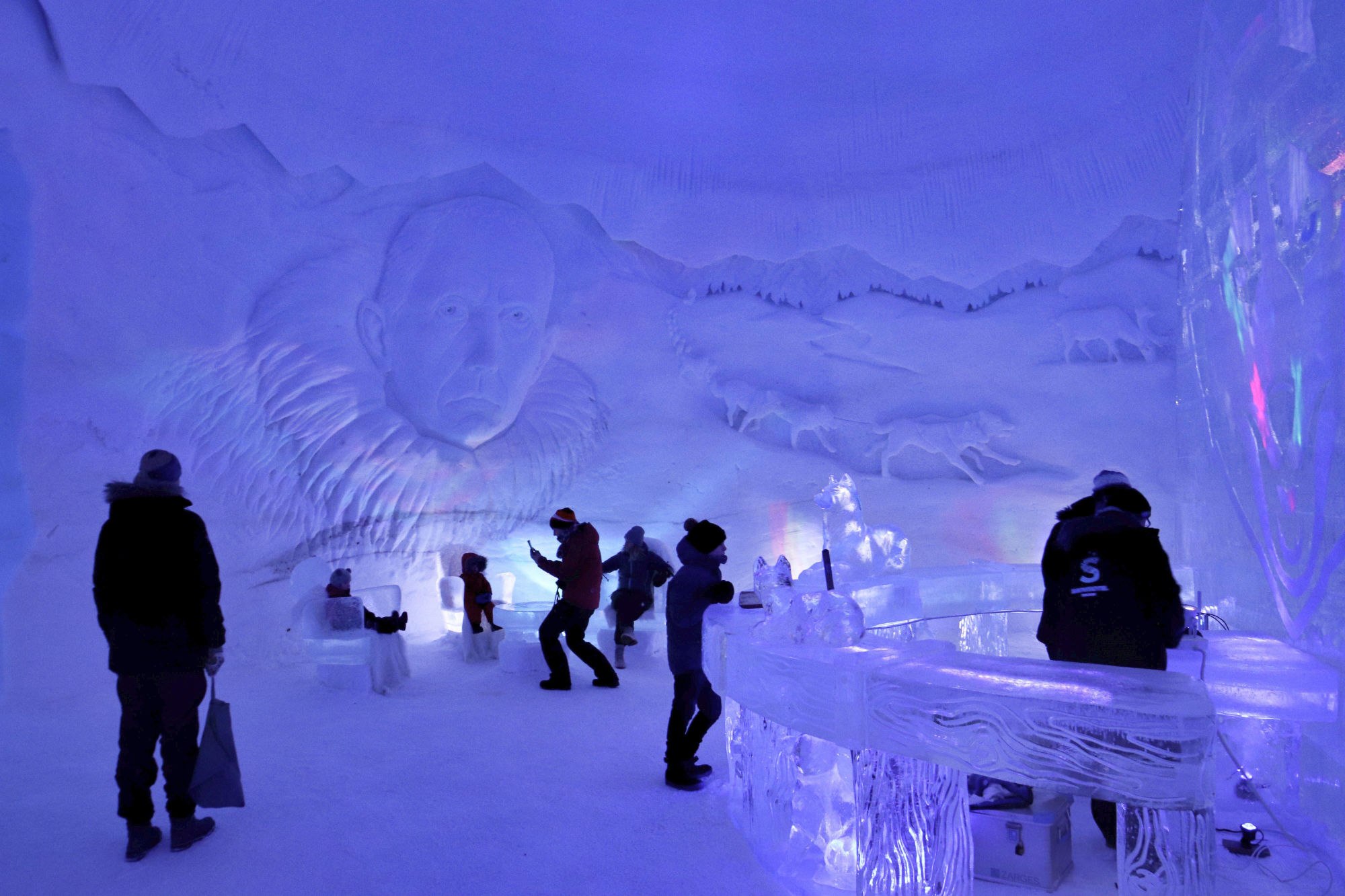 Exploring the Arctic Wildlife
Checking out the local wildlife in its natural habitat is a very popular activity in Northern Norway. The winter time is the best time to go whale watching as that is when the giant humpback whales visit the coast of Tromsø to feast on massive amounts of herring and other fish. This vessel brings you out to the whales using a hybrid engine, and as you approach the mammals, the guides will turn on the silent electric engine. This allows you to get closer to the whales without disturbing them.
The Perfect Trip for Two
Whether you are married, dating, friends or family, a snowmobile adventure is the perfect getaway for two – or more – people looking for some thrills. Tromsø and Kirkenes both offer trips where two people share a snowmobile, one as a driver and one as a passenger, as you explore the nature areas out in the wilderness. You will make several stops along the way allowing you to switch places and take turns driving. If you choose an evening trip you can also chase the Northern Lights as you jet along the snowy terrain. All you need to operate a snowmobile on one of these tours is to be over 18 and hold a valid drivers license. Find your inner adventurer and set off into the arctic wilderness!